Posts Tagged ' gay marriage '
October 25, 2014
There are many opinions about the Proclamation, even among the top leaders of the church. What do you think? Discuss.
June 3, 2014
On a recent post at BCC, a commenter stated that in his stake at a recent meeting with a Q&A session with a general authority, two of the seven questions asked were how to get youth to accept the church's stance on homosexuality. [1]  This is a question that I have wondered about myself as […]
March 30, 2014
We are very pleased to have our first guest post from Rich Brown.  Rich was an editor at the then-RLDS Church's publishing division (Herald Publishing House) for 14 years before the operation was merged into International Headquarters across town in Independence, Missouri. He has also served a book and magazine editor there for nine years, the […]
March 10, 2014
Now that Seasons 3 and 4 are on Netflix, I'm catching up on Sister Wives again.  Season 4 Episode 4 was a Q&A titled You Asked, They Answered, in which viewers ask all sorts of questions of the Browns.  One question in particular gave me much pause, and I thought it might be a nice […]
January 13, 2014
Should a wedding cake owner be allowed to avoid making cakes for a same sex wedding?  Is the owner discriminating against the couple, or simply exercising their religious liberty?  A recent case in the Colorado courts ruled that the owner was discriminating against gays, and ruled in favor of the gay couple.  Now the case […]
December 20, 2013
Breaking News from KSL. A federal judge Friday struck down Utah's voter-approved constitutional amendment — which defines marriage as the union of one man and one woman — finding that it violates rights to due process and equal protection as set forth in the 14th Amendment to the U.S. Constitution. Within hours, Salt Lake County […]
November 15, 2013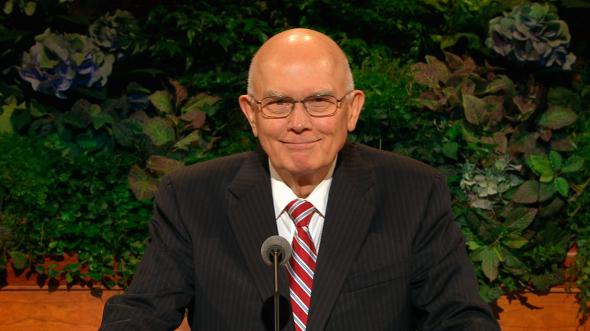 Elder Oaks  has given two talks (Protect the Children and No Other Gods) that have caused me to rethink some of my positions. We know gay parents will have children. We know children are better off with their parents. We know it is better for children to have married parents.  The end of that logic […]
June 26, 2013
"DOMA undermines both the public and private significance of state-sanctioned same-sex marriages; for it tells those couples, and all the world, that their otherwise valid marriages are unworthy of federal recognition. This places same-sex couples in an unstable position of being in a second-tier marriage. The differentiation demeans the couple, whose moral and sexual choices […]
June 5, 2013
This is the first guest post from Justin.  He also blogs at LDS Anarchy. Interviewer: But did [Oscar] Wilde identify himself as gay? Stephen Fry: No, I don't think he did. He talked about his nature — he was aware of what people's natures were, to have sex with their own kind. He wasn't an […]
April 4, 2013
Several years ago, before the movies and the hype, I somehow stumbled into The Girl With The Dragon Tattoo.  After finishing it, I immediately read the second book in the trilogy, which had just been translated into English, but it ended in a cliff-hanger and wouldn't be available in English for another 6 months or […]
January 7, 2013
Reverend Dr. Laurence C. Keene, Disciples of Christ, "When people ask questions about homosexuality, almost always they follow with, 'and what does the Bible really say about it?' The preceding quote comes from an interesting documentary on Netflix called For the Bible Tells Me So.  The documentary discusses traditional and liberal Christian beliefs about homosexuality in the scriptures. […]
May 16, 2012
If wickedness never was happiness, and some people are happy in gay relationships, how will anyone continue to oppose them?
February 19, 2012
Today's guest post is from A Friend.  In light of the recent Prop 8 decision in California, the church issued the following statement: "The Church of Jesus Christ of Latter-day Saints regrets today's decision. California voters have twice determined in a general election that marriage should be recognized as only between a man and a […]
February 24, 2011
"It is my strong belief that the government has to treat all citizens equally. I come from that, in part, out of personal experience. When you're a black guy named Barack Obama, you know what it's like to be on the outside. And so my concern is continually to make sure that the rights that […]